About

Learn a little bit more about me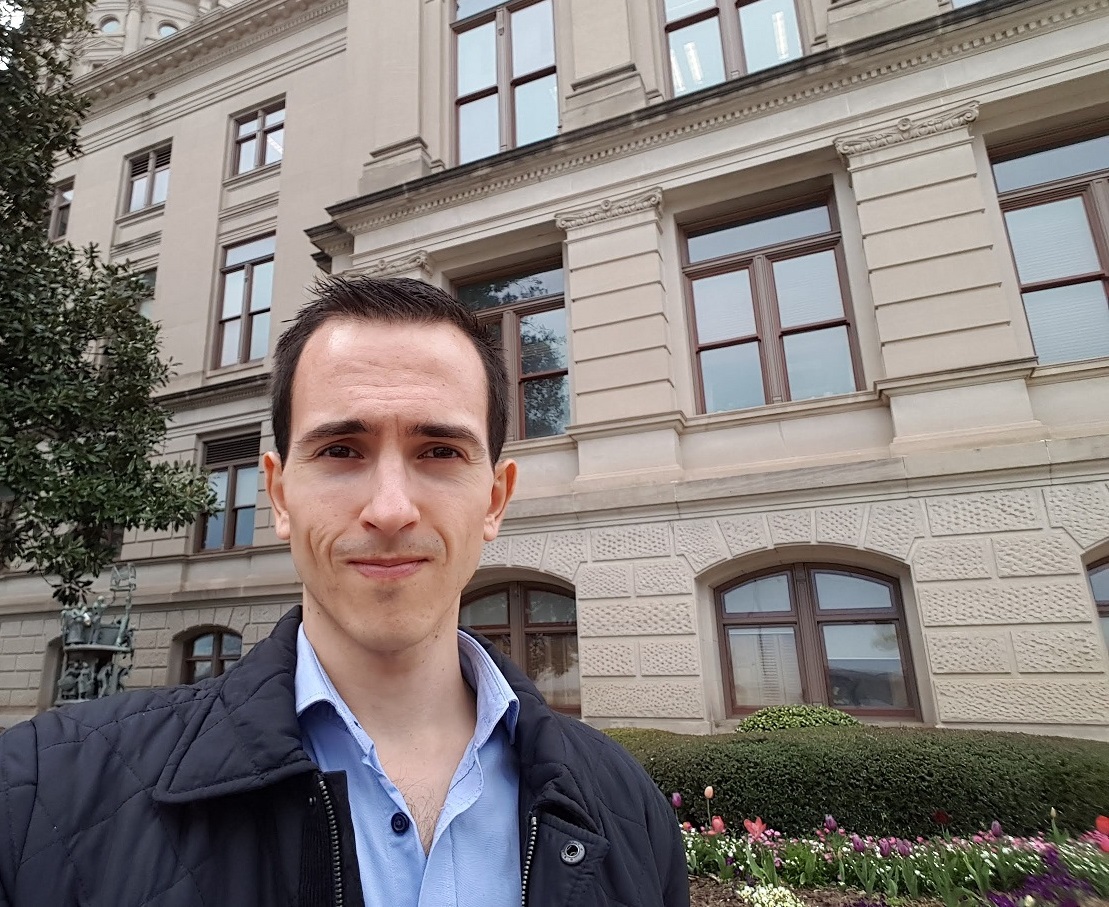 Growth - both personal and professional - is a lifelong journey. Each year, I look back with gratefulness at how much I've learned.
Welcome. My hope is that this page gives you a bit more info about my career thus far, as well as a bit more information about who I am as a person.
I have over 6 years of full-time experience in marketing, human resources, and operations, and I'm passionate about the work that I do, and the people with whom I'm fortunate enough to collaborate. I've also volunteered at some wonderful organizations over the years.
Furthermore, I hold a Master of Business Science degree from the University of Cape Town (UCT).
---
Qualifications
In 2015, I obtained a Bachelor of Commerce in Marketing Management from the Independent Institute of Education (IIE) in Cape Town, South Africa. During my time there, I was the Head of Student Representation, and was responsible for facilitating fluid communication between the student body and the university's management team. I chaired Council meetings, appointed Group Representatives, acted as the spokesperson for student concerns, and thoroughly enjoyed every minute of the experience.
I subsequently obtained a Bachelor of Commerce Honors degree in Strategic Brand Management from the IIE in 2016. The research I conducted during the course of my degree was quantitative in nature, survey-based, and related to the required characteristics of marketing graduates entering the South African retail industry.
In mid-2019, after 18 months of research, I completed a Master of Business Science in Marketing at the University of Cape Town (UCT). My research was qualitative, interview-based, and investigated the degree of generational transfer of brand loyalty in my Province's FMCG sector. You can view my degree certificates here, and my ResearchGate profile here.
---
Career
With over 6 years of full-time experience in human resources, operations, executive assistance, and general administration, I have a demonstrated ability to work independently and with others, work according to strict deadlines in fast-paced environments, and provide a wide spectrum of support to various team members and departments..
I began my journey in commerce while I was still studying. I noticed that there were no mandatory practicum components as part of any of the major commerce degrees on offer, and took it upon myself to gain practical work experience before entering the industry full-time. I worked as an Intern in the Loyalty Team for Woolworths Holdings Limited, one of South Africa's largest retail chains, during my 2014 - 2015 summer vacation.
I then worked as a Strategy and Research Intern for W5 Partners, a business development consultancy, for the first half of 2016. During the entire 2016 year, I was also the head of the Communications Hub for the Marketing Association of South Africa. Subsequently, I worked full-time as a Junior Campaign Manager for Hitch Digital, a digital advertising agency in the Southern Suburbs of Cape Town.
From 2017 to 2021, I was Relocation Africa's full-time Marketing Assistant. The company focuses mainly on corporate relocations into African countries, but has immigration, research, remuneration, and expatriate tax divisions as well.
I was responsible for all day-to-day marketing operations, including vendor management, social media management, tracking our performance and ranking online (including SEO), and building reports for the executive team based on analytics, advising on digital marketing efforts (including website development), developing and maintaining relationships with key business stakeholders, coordinating our Lead Generation Campaign consultants across Africa, customer relationship system management, event management for conferences and exhibitions (4 in total), managing the company's live webinar series (12 in total), working with the Managing Director to develop our service offering and better position ourselves in the market, conducting brand audits and market research (including competitor analysis), tracking the marketing division's annual expenses to create reports for the Finance division's budgeting, and maintaining and updating relevant marketing databases. You can watch some of the videos I created here.
Furthermore, I tracked the marketing and business development budgets for the finance department, reported on marketing performance, and contributed towards business strategy. I was also the lead for rolling out numerous tech platforms within the business, including Vamoos (a travel app), Relocation Online (a relocation portal), Sendible (a social media management program), Zendesk and Skynamo (CRM systems), Zoom (a conferencing tool), Slack (a communication tool), WebinarJam (a live webinar app), as well as Google Workplace and Google Analytics.
I am proud to say that I used all my spare time to assist, to the best of my ability, my head office team members with ad hoc administrative tasks, editing, and tech support, to reduce outsourcing expenditure. These tasks include assisting HR with job posting and tracking, switchboard management, ordering office supplies, on-boarding new team members and training existing ones, as well as providing general administrative support to management staff. I worked with a wonderful team, and endeavoured to develop strong, lasting working relationships with everyone.
During 2021, I worked as Sunset Candles' Administrative Co-ordinator and Executive Assistant. The business manufactures designer, home décor candles for global export markets.
I was responsible for the business' overall marketing direction, which includes strategies for online growth, sales promotions, brand audits, social media management, designing and developing the company website, and client communication channels.
Furthermore, I supported two owners with a wide range of executive assistance and administrative duties, including the development of new product classifications systems, online ordering systems, reporting, tech support, company document design, and archiving and records management.
Since mid-2022, and since moving to Edmonton, Canada, I have been samdesk's Human Resources Coordinator.
I fulfil the HR function at the company, inclusive of recruitment (posting ads, communicating with candidates, screening applicants, and participating in interviews), onboarding (pre- and post-start date tasks such as organizing equipment and special accommodations), checking in with new team mates during probation, working with team leads on issues relating to people management, offboarding (exit interviews and managing staff departures), tracking compensation and benefits (including ensuring performance reviews take place smoothly), coordinating employee benefit programs, interpreting and explaining HR policies and legislation, coordinating employee engagement initiatives, administering key HR systems, and and building structure, policies, procedures, and a great culture for all our samsters! I also support my team with a variety of operations-related responsibilities,
I strongly believe in being tactful when getting to know my fellow team members, suppliers, and business partners. I also think it's important to immerse myself in my company's culture, and employ an attention to detail that ensures my work aligns with the business' goals and values. I carry both of these approaches with me wherever I go.
I'm well acquainted with managing a diverse range of responsibilities in a busy work environment, and having to prioritize and manage my own tasks, with strict deadlines, and without supervision. While I work well in teams and enjoy collaborating on projects, I have had to spend a significant amount of time working independently as well. I take pride in my communication (both written and verbal) and interpersonal skills, and enjoy relationship building, both inside and outside the workplace. I have been told I have a calming nature during times of chaos/stress, consider my words carefully, take confidentiality seriously, and have a professional yet open deameanour.
I delve into the tech platforms I've worked with and my soft and hard skills here, and have shared information about a number of work-related projects I've led or been a part of in the past few years, and their impact on my workplace, here. You can view a PDF of my résumé here.
---
Volunteering
I was a volunteer for the International Social Marketing Association from 2019 to 2022. As part of the Communication Team, I started off as iSMA's Website Coordinator, and, along with another volunteer, was responsible for designing and developing the iSMA website through WordPress, reporting to the Board of Directors. From March 2021, I was iSMA's Web Manager, taking over all web responsibilities. I frequently participated in content strategy and member acquisition meetings with iSMA management. I also managed and edited the volunteer blog submissions for the website. You can view my iSMA Volunteer Spotlight here.
From mid-2017 to early 2019, I volunteered with Vumatel, a local telecommunications company, as part of their fiber roll-out across my city. My role involved educating local communities about the technology - online and at town hall meetings, in order to facilitate positive interactions between stakeholders - residents, Vumatel, and the municipality.
I am also a volunteer editor for the Wikimedia Foundation, and have been contributing towards articles and uploading content to the Commons since early 2013. As a result of my efforts, I was selected as a Wikipedian in Residence for OpenAfrica15, which supports Open Advocates in Wikipedia outreach activities.
---
On a More Personal Note
I think including information about who I am as a person is just as important as that about my career. As far back as I can remember, I've enjoyed a good balance of being structured and analytical, as well as flexible and open-minded. I appreciate the fact that my personality has that blend, so that I'm able to be organized, but also adaptable and open to embracing change.
I refer to myself as an ambivert, in the sense that I'm never the one shying away from public speaking, being in large groups, taking the lead if necessary, and meeting new people. However, I do enjoy time to myself. I'm able to switch easily between the two.
My family and small group of close friends form the focus of my non-work time. I believe growth continues throughout life, and since I have a love for learning, I spend some of my free time either reading up about developments in spheres that interest me, or teaching myself new skills. I also enjoy spending time in nature - especially hiking and trail runs - and often end up doing some amateur photography whilst I'm exploring. I've put some of my favorites on this website here. The causes I support include environmental protection and animal rights.
To learn a bit more about me, visit my FAQ page.
That's about it from me. I'm always open to networking, so feel free to reach out to me via the contact details on this page. I hope you enjoy browsing the rest of this site.